The bandits theater. Cartography as a visualization of historical, economic and social facts
---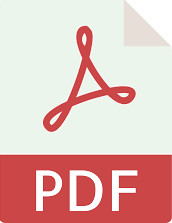 Speaker
Annalisa D'Ascenzo
Università Roma Tre
Historical cartography is a document that fulfills many functions and has the great ability to show the territory, or rather the theater, in which human events take place. Geography is not a secondary character of reality, far from it, physical conditions are in effect among the actors that determine and explain the historical, economic and social processes in their development.
The communication skills of the cards, which however are not simple documents to decipher, but require specialists and in-depth knowledge, make them appreciated by many disciplines even if they are often used only in an ornamental way. Only the historical-geographical analysis can bring out the usefulness of the source and its complexity, illuminating countless aspects of the life of the societies of the past, their values, the interests at stake.
The present case study aims to show the intelligent campaign – military and cartographic – wanted at the end of the seventeenth century by the viceroy of Naples, the Marquis del Carpio, to address the age-old problem of banditry on the northern border of the Kingdom.
Coordinator
Silvia Siniscalchi