Seniors and institutional healthcare discourse: before and after Covid-19
Riunione di Microsoft Teams
---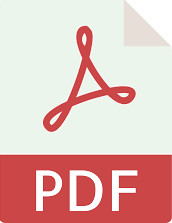 Speaker
Kim Grego
Università degli Studi di Milano
Communication by public healthcare institutions to senior citizens in developed countries is commonly acknowledged as a sensitive issue, especially over the past few decades, in which both life and good-health expectancy have been increasing dramatically, as a consequence of improvements in (geriatric) medicine. This, in turn, has given rise to developments in end-of-life care and technology but also to ethical concerns about this stage of human existence.
The already complex discourse of communication between public healthcare and seniors has been facing new challenges since the onset of the Covid-19 pandemic, similarly to discourses affecting other categories of (weak) citizens, yet even more so, if only for statistical reasons.
This talk will review the 'before-and-after Covid-19' of public health communication directed at older people, with examples from the US, UK and Italy. The focus will be on theoretical issues and possible methodological frameworks, addressed from the perspective of Critical Discourse Studies, but also relying on approaches from other research fields, in what is hoped to provide an initial yet potentially viable multi-disciplinary view.
Coordinator
Siria Guzzo
Università degli Studi di Salerno